The emergence and rapid development of low/no-code platforms is a response to the growing demand for digital transformation and automation in various business sectors. The thing is that traditional software development can be time-consuming and costly and requires specialized technical expertise. In contrast, low/no-code platforms simplify the application development process and allow users with minimal programming experience to create custom solutions that meet their unique business needs. This reduces the cost, time, and complexity associated with custom software development.
Choosing the right low/no-code platform for your business can be a daunting task as there are many factors to consider. Next, we will look at the top 4 platforms and the key aspects to keep in mind when evaluating different platforms.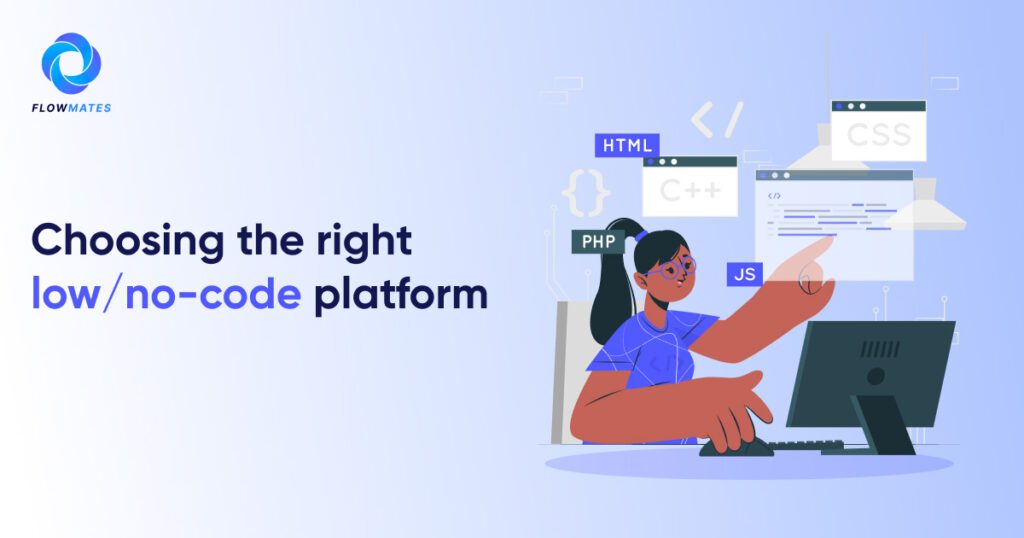 Best low/no-code platforms for your business
With a plethora of options available in the market, selecting the right low-code/no-code platform for your business can be overwhelming. Read this top 4 selection and choose the best for you.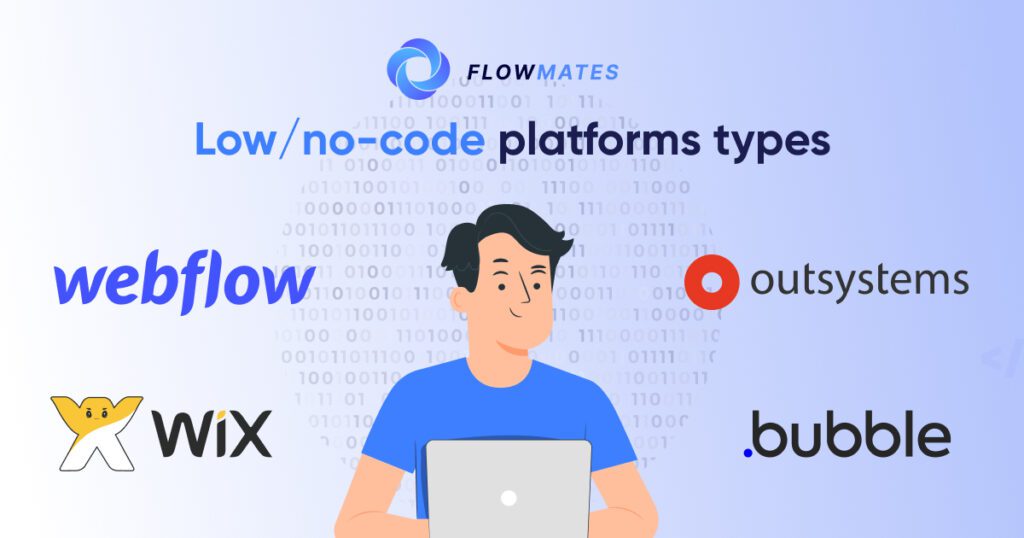 Wix
Wix is ​​widely known for its website-building capabilities, providing a user-friendly drag-and-drop interface that makes it easy to build websites without requiring coding knowledge. Its features include support for e-commerce, blogging, portfolio sites, and more. This platform is a solid option for small businesses, freelancers, and individuals looking to build a professional online presence.
Webflow
Webflow is a popular no-code platform that allows you to design, develop and implement websites without writing any code. It offers powerful design tools, an intuitive interface, and seamless CMS integration, making it a strong choice for businesses and designers who prioritize web design and development. Webflow also includes built-in support for e-commerce functionality.
OutSystems
OutSystems is a comprehensive low-code platform focused on the rapid development of web and mobile applications. It provides powerful visual design tools, one-click deployment, and a wide range of prebuilt templates and components. OutSystems is well-suited for companies that want to create and manage enterprise-grade applications with support for complex workflows and integrations.
Bubble
Bubble is a visual programming platform for building web applications without writing code. With a user-friendly interface, powerful customization options, and rich integration options, Bubble allows users to quickly create full-featured web applications, MVPs, and prototypes. It's a great choice for startups and entrepreneurs who want to quickly test and validate their ideas.
What factors to consider when choosing the right platform
The first and foremost consideration when choosing a low-code/no-code platform is the cost. Consider your budget and the scalability requirements of your business to ensure that the platform aligns with your financial goals.
Assess the integration capabilities of the platform. A robust low-code/no-code solution should seamlessly integrate with your existing systems and third-party applications.
Choose a platform that offers customization options to tailor applications and workflows according to your specific requirements. The ability to adapt the platform to your business processes ensures that it aligns precisely with your goals.
Evaluate the platform's design capabilities to ensure that it offers a visually appealing and modern user interface. Look for features such as drag-and-drop functionality, visual modeling tools, and the ability to create responsive designs for various devices.
Ensure that the low-code/no-code platform follows industry best practices for data security and compliance. Look for features like role-based access control, encryption, and regular security updates.
Before making a final decision, take advantage of free trials or demos offered by the platform vendors. Use this opportunity to test the platform's features, functionalities, and usability.
Conclusions
In conclusion, selecting the right low-code/no-code platform is a crucial decision that can significantly impact your business's digital transformation journey. By considering factors such as cost, integration capabilities, customization options, support, and design, you can make an informed choice that aligns with your business goals and enhances operational efficiency.
Also, the right low-code/no-code community can help your business accelerate innovation, streamline processes, and stay ahead in today's competitive business landscape.