Digitalization has become a top priority for companies across all industries. Constant changes in technology and consumer behavior require businesses to respond quickly and flexibly. In this article, you will learn how the low/no-code approach is becoming a key tool for businesses in the digitalization process and why you should choose it.
5 Reasons to choose low/no-code for business
In a world of rapid digitalization and constant market changes, successful companies and entrepreneurs are looking for innovative solutions to stay one step ahead of the competition. And one such solution is becoming the low/no-code approach to software development. This approach provides companies and their employees with unique advantages and opportunities to optimize business processes and implement new ideas.
Simplified process development
Low/no-code platforms offer intuitive tools and out-of-the-box components that greatly simplify the application development process. With visual builders and drag-and-drop elements, developers can quickly and easily create applications without having to write every line of code manually.
Accessible for all
One of the key advantages of the low/no-code approach is its accessibility to everyone in the company. You don't need to be a professional programmer to create applications. Thanks to its ease of use, every employee can participate in the development and automation of processes, which stimulates innovative ideas within the company.
Save of time and resources
The low/no-code approach reduces application development time, which is especially important in a rapidly changing business environment. Off-the-shelf components and integrations with other systems reduce the need to write numerous lines of code manually, saving the company time and resources.
Flexibility and Scalability
One of the key aspects of a successful business is flexibility and the ability to respond quickly to change. A low/no-code approach provides a company with the flexibility to develop applications and the ability to scale quickly based on business growth.
Automated business processes
Business process automation is becoming increasingly important for companies in a growing and competitive environment. The low/no-code approach allows you to create automated workflows and bots without the need to engage programming experts.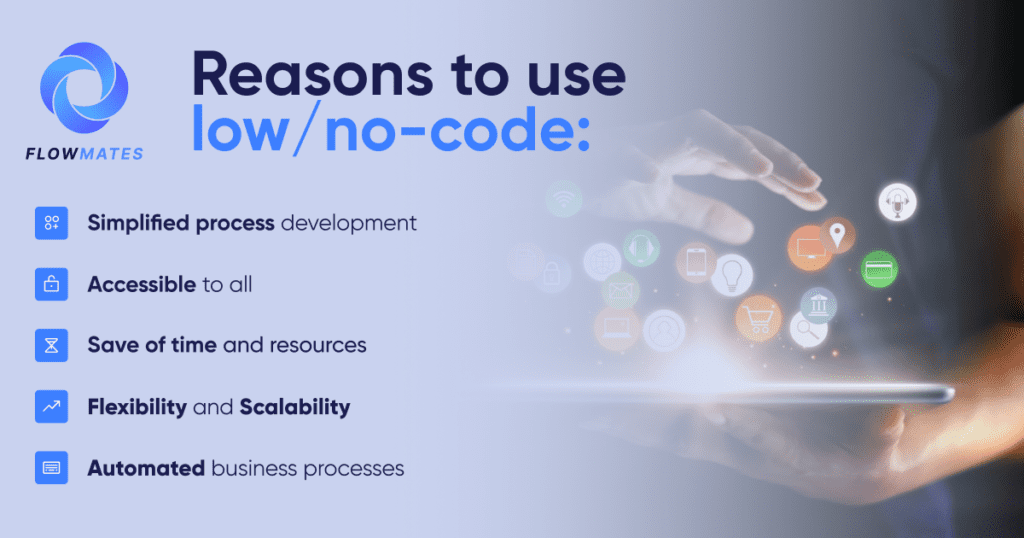 Global companies using low/no-code
Siemens, a global leader in the electronics and electrical industry, has adopted low-code platforms to improve manufacturing processes. Siemens employees use no-code tools to automate many tasks and create simple applications for their operations.
The world's largest consumer goods company, Unilever, is also actively using low-code platforms to optimize its business processes. They have built their own intranet platforms using no-code tools, allowing employees to access critical information and resources.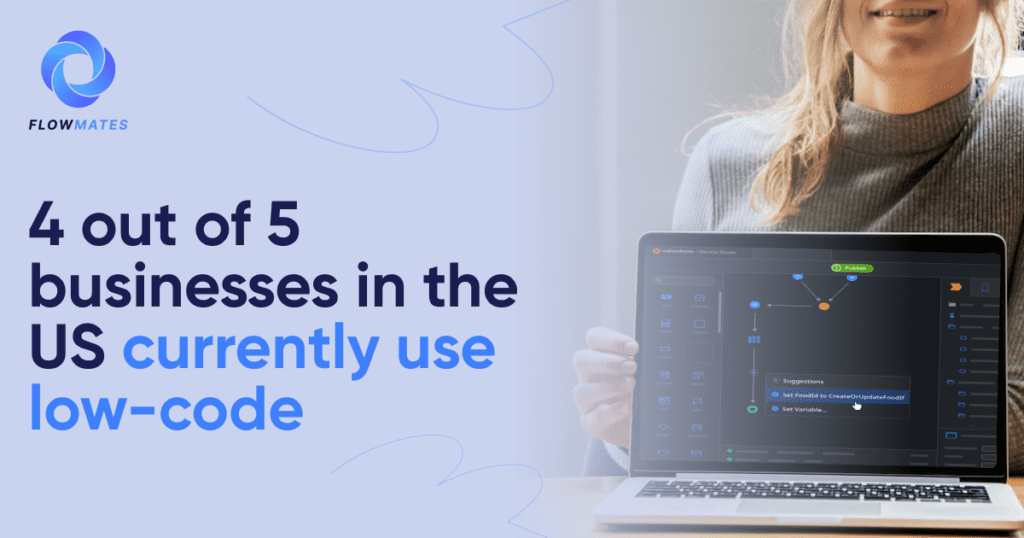 Wrapping up
In summary, the low/no-code approach provides companies with many opportunities to optimize business processes, innovate and automate. It reduces development time, makes development accessible to all employees, saves company resources, and provides flexibility to respond to market changes. Abandoning traditional methods in favor of a low/no-code approach opens new horizons for your business and helps ensure its success in the rapidly evolving digital economy. Companies that utilize low/no-code platforms and turn to low/no-code communities can successfully adapt to a rapidly changing marketplace and ensure their competitiveness in an era of digital transformation.